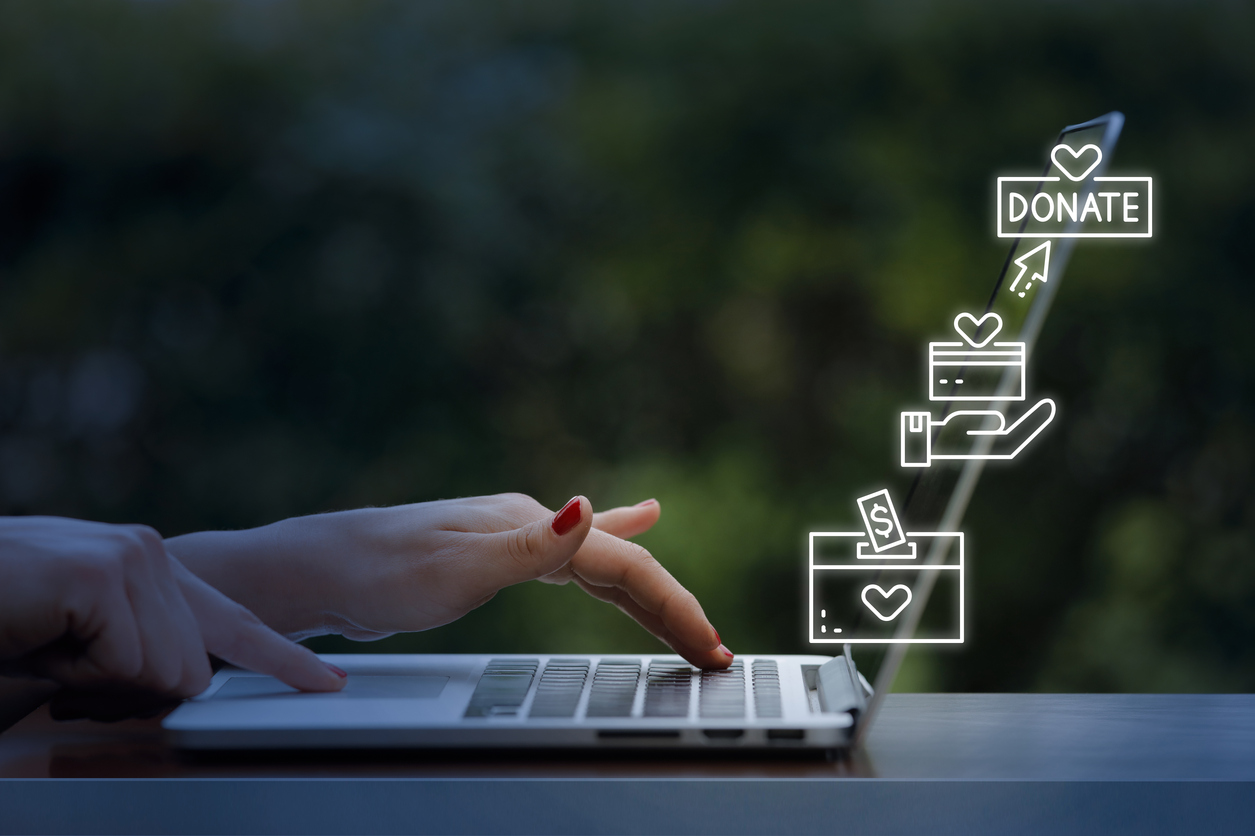 Nonprofit organizations face unique challenges to run a successful business and impact the mission(s) they serve. From high-volume outreach to asking for large monetary gifts, the stakes are high for nonprofits to educate, fundraise, and encourage their community to partake in their passion.
In this article, we will review how Salesforce CRM will meet and exceed the expectations of a nonprofit CRM solution to overcome your nonprofit's business challenges.
Salesforce Tools for Nonprofit Organizations
Due to its customizable nature, scalability, feature offering, and price point, it's the superior solution for creating new standards and proving what's possible for nonprofit organizations' technology.
Salesforce offers two intuitive platform products for nonprofit organizations, the Nonprofit Success Pack (Salesforce NPSP) and the new Nonprofit Cloud, each with specific and exclusive features.
Let's dive deep into NPSP, and its features for creating efficiency within your organization.
Salesforce Nonprofit Success Pack at a Glance
The NPSP is Salesforce's original nonprofit solution. The CRM Firm has implemented countless nonprofit databases and has over 60 years of combined experience working with and leveraging the power of the NPSP features for our nonprofit clients.
Myth: Only professionals can get my organization started on NPSP.
Fact: The NPSP is ready to be used out-of-box with the features listed below and more. NPSP trailheads can guide you through configurations within the NPSP to get your organization started the same day you get signed up.
Consider working with a Salesforce expert if you have a complex organization, large data sets from historical systems, intricate business processes you wish to automate, or your organization has never used a database.

NPSP's Program Management and Other Key Features:
Donor Management: Salesforce offers numerous ways to ensure nonprofit users can easily adopt the CRM platform, providing benefits like accurate, consistent donor records to leverage in all other processes within Salesforce.
Grant Management: Features for Grant Application process management and Grant Making activities are available within the NPSP to enable grantmakers to easily manage applications, deadlines, and outcome tracking.
Campaign Tracking: Track initiatives like Virtual Workshops, In-Person Events, Fundraising Campaigns, Donor Segments, and more with the native Campaign feature, allowing users to deploy mass emails easily.
Batch Gift Entry: For organizations with a high volume of offline donations, the NPSP provides an out-of-box batch entry process to enter and save those contributions accurately and quickly. The batch entry gift screen is customizable to offer default options and custom fields.
Revenue: NPSP provides features for the following types of income to be entered and reported on; Traditional Donations, In-Kind Gifts, Tribute/Memorial Donations, Pledges, Recurring Gifts, and Memberships. The NPSP also offers General Accounting Units, a user-friendly way to allocate which funds the revenue is restricted to (even split gifts).
Other features included within the NPSP include seasonal address management, soft credits, Affiliation tracking, and more.
Additional modules from Salesforce, like a Grant Making Portal, Accounting Integrations, and Case Management can be purchased for extended functionality.
If you're looking for volunteer management and event management features, Volunteer for Salesforce (V4S) offers a free plugin to do just that.
Salesforce Donor Management Features
What does it mean to your organization to 'manage a donor'? Whether you are tracking touch points, managing donor-advised funds, cultivating new and strengthening existing relationships, or creating plans to increase current giving levels across all donors, there are countless activities to manage your organization's data, and donors.
Included features with the NPSP that will create efficiencies in these areas:
Household 'Model': the NPSP creates a Household data structure where you can easily group individuals into a household with automated Formal and Informal Greetings, Household Giving analysis, and more. This also makes direct mail and other direct nonprofit marketing efforts a more cost-effective activity.
Relationship Management: Easily link individuals to others or to Companies/Businesses they are related to in order to strengthen your organization's networking and fundraising opportunities.For example: Ask each of your organization's board members for five individuals or companies with which they share a close tie. Enter those individuals or companies into Salesforce with a relationship to your board members so that you can track the financial outcome the relationships produced.
Engagement Plans: Create templated actions to apply to donors, events, potential major gifts, and more. An example Engagement Plan is to create a relationship with an individual introduced by a board member.[br]


Day 1: Follow up with Board Member

Day 2: Request a written introduction / schedule an in-person tour of the facilities

Day 5: Follow up with written content or marketing materials and add to drip campaign lists

Day 7: Create individual ask with a presentation

Engagement plan templates can also be automatically applied to create a more efficient workflow as data changes within your systems.
Custom Donor Roll-Up Fields: Roll-Up fields represent an aggregate of a person's or business's donations within a specific timeframe. The NPSP comes with 30+ Hard and Soft Credit donor roll-up summary fields ranging from Average Gift, Lifetime Giving, Gifts This Year, Gifts Last Year, Largest Gift, and more. This allows your organization to easily generate segmented lists like LYBNT or SYBNT reporting.
These features collectively streamline your organization's ability to provide a stable, daily platform for staff to manage and contribute to and a consistent experience for your constituents.
Salesforce Grant Management Features
For some nonprofit organizations, grants are their largest source of income, so it's critical to have organized workstreams to keep applications, grant reporting deadlines, and more up-to-date and front and center.
The NPSP provides specific features to support the activities that support applying for a grant, managing it through to award, and through post-award and grant reporting requirements.
One unique feature of Grant Management on the Salesforce Platform is that the NPSP's data architecture allows for awarded Grant income to be reported on alongside other types of income like traditional donations, recurring donation revenue, and pledge revenue. This allows your organization to easily see a snapshot of your year-to-date income by gift type, like this:
Specific features that support Grant Management Activities:
Grant Deliverable Tracking and Reporting with Assignments
Schedule anticipated Grant Payments to be received
Allocate grant income to programs or restricted/unrestricted funds
Schedule reminders for repeating grant cycles / application periods
Throughout the grant cycle, nonprofits have a variety of deliverables they need to track. With NPSP, organizations can easily track these application deliverables, application status, and all related program officers.
If an application is accepted by the funding organization, NPSP provides grant managers easy tracking for ongoing deliverables, grant periods, multiple payments across the grant lifecycle, and easy real-time outcome reports and dashboards requested by the grantmaking organization.
For nonprofits that engage in grantmaking, Salesforce's Nonprofit Cloud offers a grantmaking management system that provides all of the LOI, application, and awarded grant-tracking your organization may need, including a portal where potential grantees can submit their applications and reports.

Reporting and Data Analytics in Your Salesforce CRM
Through Salesforce's native report and dashboard tools, organizations can monitor outcomes in real-time.
By building reports to track all of the deliverables required for grants received or dashboards to measure program impact, you can identify trends as they are happening and make programmatic adjustments.
With additional data analytics tools such as CRM Analytics, users can analyze the outcomes for your programs and make meaningful changes.
Customization and Scalability
While the NPSP provides you with a base set of nonprofit-specific customizations, organizations can layer on additional features through customization or the Salesforce AppExchange.
The CRM Firm has designed many nonprofit-focused customizations, including a feature to export client and donor data from Salesforce into an XML format to then import to a government-required database, created intelligent 'ask' formulas to generate an increased giving target for donors based on previous years' contributions, and custom intake forms for program officers to have a guided data entry form on their mobile device.
At The CRM Firm, we have also integrated various third-party applications from the Salesforce AppExchange, such as Wealth Engine, GuideStar, Classy for Online Fundraising, Volunteers Management, Auction Management, TaskRay for Client/Staff Onboarding, and more.
Check out other nonprofit apps from the AppExchange here.
Considering Cost
As a nonprofit organization, pricing is always top of mind to ensure you take your dollars as far as possible.
Through the Power of Us Program's P10 initiative, Salesforce offers 10 free licenses for the NPSP platform to each eligible nonprofit with a 501(c)3. They also offer additional discounted licenses for organizations that require more than ten licenses.
Check your organization's eligibility for the donated licenses here.
Is Salesforce NPSP Right for Your Organization?
By embracing your Salesforce platform, nonprofits can unlock a world of opportunities for streamlined operations, efficient donor management, effective fundraising, and data-driven decision-making.
With the features mentioned in this above and more, Salesforce becomes an invaluable asset for nonprofits to create sustainable growth and achieve their missions effectively.
Contact The CRM Firm to explore how Salesforce can transform your nonprofit and contribute to a better future for all.