by Sarah Burt, Director of Consulting  |  Aug 18, 2023
The Salesforce Power of Us Program is committed to providing free licenses or discounted access to the Salesforce CRM Platform to qualifying nonprofit organizations and education institutions.
Salesforce's feature-rich, scalable nature, integration options and price point make it a popular choice for Nonprofit organizations to leverage and the world's #1 customer relationship management (CRM) tool.
Through the Power of Us Program, Nonprofit organizations can receive ten donated licenses (p10), allowing them to leverage budgets not on acquiring the technology but customizing it, investing in professional training, or simply reinvesting back into the mission they serve.
Salesforce has guidelines for organizations that are eligible for P10 licenses. Here is a general summary of the organizational makeup required of eligible nonprofits and educational institutions for this program:
501c3 Nonprofit Organizations

Higher Education Institutes

Primary and Secondary Educational Institutes

Fiscally Sponsored Organizations
See the complete Eligibility Guidelines from Salesforce and exclusions before beginning the steps below to get the application process started!
User License Type Overview
Here's a quick summary of what is included with the Power of Us (p10) donated licenses and what you can expect as a Nonprofit Salesforce Customer:
10 Donated Enterprise Edition Licenses – 'Enterprise' is one type of Salesforce edition that will fully enable your organization to utilize Salesforce features without limitations present in other editions.
Access to all Standard Objects and Custom Objects

API Enabled (for custom or expert-level integrations)

Full report and dashboard capabilities

Massive limits on automation capabilities and workflows your organization can establish
Salesforce offers additional licenses for purchase at a deep discount through an OEM Salesforce Consulting Partner or your Salesforce Account Representative.
Lightning Salesforce Platform Licenses are a lower-cost license type for nonprofit organizations that need more than ten users, and additional users do not need full access to Salesforce.
Limited access to Standard Objects like Leads, Campaigns, and Opportunities

Access to up to 10 custom objects created to support custom business processes

Your Salesforce Consultant or Salesforce Account Executive can help you determine the most effective license mix and if a Salesforce Platform User license can fit the needs of your additional users!
How To Get Started
The steps to getting started are simple and create no commitment for your organization.
With the Salesforce Nonprofit Success Pack trial, you will gain access to all of the Salesforce features included in a Salesforce Enterprise License AND within the Nonprofit Success Pack. To learn more about specific NPSP features, click here.
Step 2: Set up your Salesforce user license
Locate the Welcome Email from Salesforce to set up your trial username and password.
TIP: Use an accessible email to receive communications related to your Power of Us Application.
Information to have before starting your application:
Organization's Tax ID Number

Legal Documentation stating your Organization's Tax Status from the IRS – 501c3 or 501c4
The typical turnaround time you can expect to hear back on your application is roughly 14 days. If you have not received communication on your application or seen a change in status, you can log a Case with Support through your Trial Account.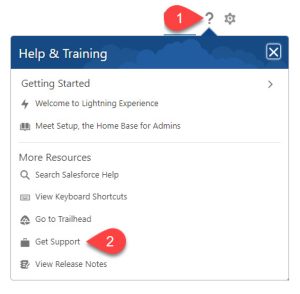 If your organization's application is not approved by Salesforce.org, contact The CRM Firm to assist you in reviewing your application and outcome. A common reason that an application is not approved is that the Tax ID of your organization was already used in the Power of Us. The CRM Firm can help your organization navigate the next steps and determine if there is another program, Host Organization, or department already leveraging Salesforce!
Other Price Benefits
As an eligible nonprofit, you receive some additional benefits worth looking into.
Discounts on Apps from the Salesforce AppExchange— The Salesforce AppExchange Apps are feature-rich applications that can extend the native features and functionality of Salesforce. Popular AppExchange Apps for Nonprofits include Formstack for online data collection and document generation, Volunteers for Salesforce to aid volunteer and program management at fundraising events, and Mogli for SMS Automation. 
Integrations with external tools are available through the Salesforce AppExchange, like Quickbooks, SurveyMonkey, MailChimp, Eventbrite, and much more!
Claim the retail price of the donated licenses as an in-kind contribution for any Grant, Major Gift, or Government Matching program requirements. The In-Kind value of the ten licenses is $15,000 annually.
Discounts on extended Salesforce Products like Account Engagement (formally Pardot), Full Sandboxes, Inbox, Marketing Cloud, Customer Experiences or Partner Community, and more!
Get Started Today!
With free licenses and a multitude of discounts, many nonprofits have chosen Salesforce as their CRM. If you want to check out Salesforce as your organization's solution, there is no better time than now.
Follow the steps above to check your organization's eligibility and begin your free trial to explore the many ways your Salesforce solution can improve processes, reporting, workflows, and more inside your organization.
Need assistance? Have questions about what it might look like to switch to Salesforce? Reach out here; we would love to chat more about what the transition might look like for you!