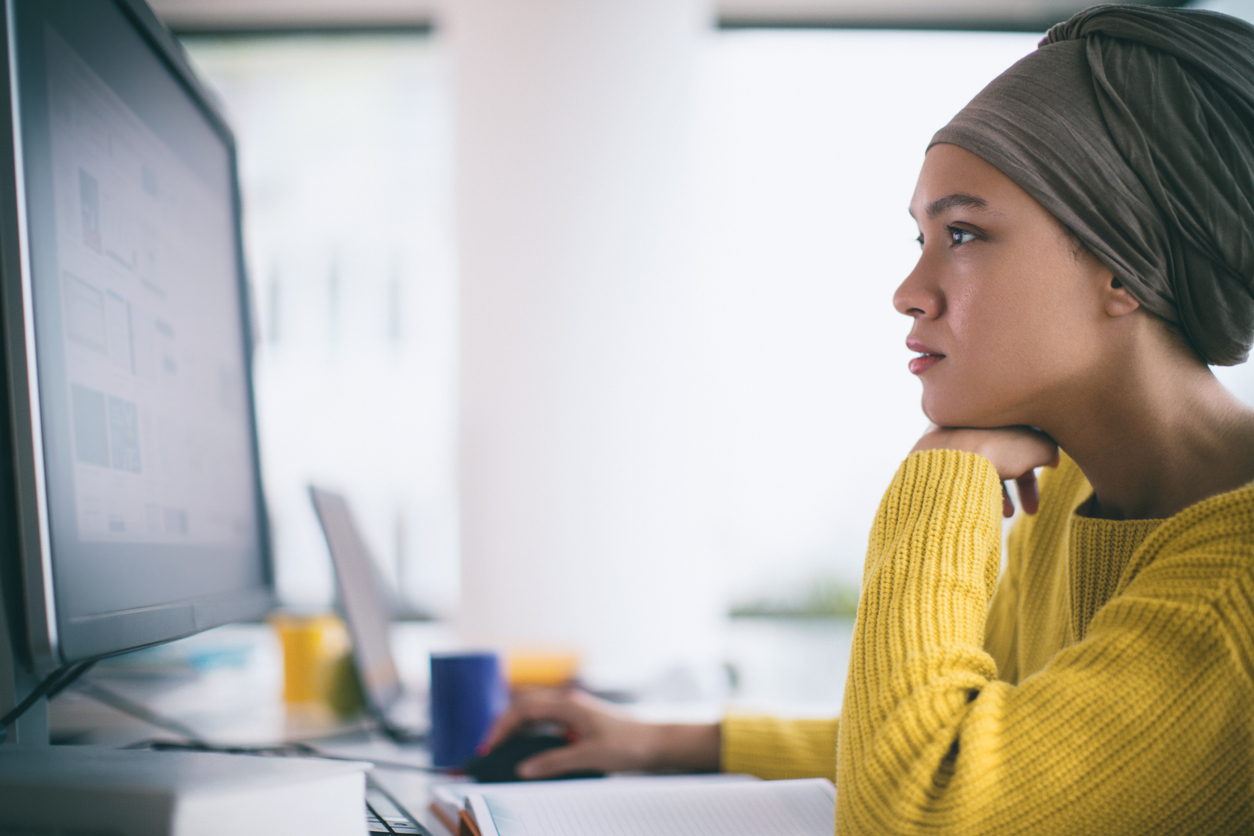 by Nelly Wu, On Demand Salesforce Administrator  |  Aug 4, 2023
The global COVID-19 pandemic has significantly influenced the business landscape, prompting companies to adjust their strategies. 
Dealing with restrictions imposed by the government and a growing reliance on the internet, establishing a strong online presence has become essential for businesses to prosper. As a result, customer interactions have rapidly shifted toward digital platforms.  
Salesforce is a powerful customer relationship management digital platform that offers tools and services to businesses to manage their interactions with their customers efficiently. 
To help businesses with branding and data security, Salesforce provides domains, or instances, where your organization's data and applications are hosted. 
My Domain
My Domain allows businesses to customize their Salesforce Instance, or Salesforce URL, to better represent the organization's brand and provide a consistent experience to internal users. 
It is a unique, custom domain used as the org-specific subdomain in the Salesforce login page and app URLs. 
For example, If your company website is https://www.abc dot com, with My Domain, your Salesforce login page would be https://www.abc.my.salesforce dot com. Users can log in to your org using the My Domain login URL. 
All Salesforce orgs automatically receive a My Domain, and they can be changed to better represent your brand. 
Considerations
In some cases, changing a My Domain can greatly impact users and customers, which can be daunting for org owners and administrators. Planning, coordination, and testing will be required. High-level steps can be found in this 

documentation.

 

Some users may face a learning curve when accessing Salesforce through the My Domain login URL.

 

My Domain isn't used in Experience Cloud sites or Salesforce Sites. Separate subdomains are required when setting those sites.

 

When enabling Service Cloud voice, my Domain login URL is used in the single sign-on (SSO) configuration with Amazon Connect. Changing the org's My Domain name disables the voice.

 

New Domain requests can be canceled prior to deployment.

 

Enabling My Domain doesn't require changes to the identity provider used for single sign-on.

 

Additional considerations can be found in this 

document

.

 
Salesforce Enhanced Domains
Third-Party Cookies
Before understanding what enhanced domains are, it is important to first understand how cookies work. 
When you visit a website, a server sends a small block of data to your web browser. This is known as a "cookie." The browser stores this cookie and can return it to the same server. This cookie stores information about your preferences. 
Third-party cookies are stored under a different domain than the one you are visiting and can track your activities or device across the websites you visit. 
Due to the growing pressure from users to protect how their data is collected, several laws and regulations have been enacted. As a result, major web browsers are blocking third-party cookies. 
Content
Without enhanced domains, Salesforce content may be delivered from multiple domains. As major browsers are blocking third-party cookies, content can also be blocked. 
Enhanced domains add changes to the Salesforce domains that serve the content, providing a seamless user experience and building customer trust and credibility. 
Definition and Purpose
According to this Salesforce help documentation, "Enhanced domains are the current version of My Domain that meets the latest browser requirements" and security standards. 
In addition, when Salesforce orgs enable an enhanced domain, "all URLS across your org contains your company specific My Domain name"; these include URLS for your Salesforce sites, Visualforce pages, Experience Cloud sites, Salesforce sites, and content files. 
Unlike regular domains, domain suffixes have changed and there are no instance names providing stability during instance migration. They provide a more branded and personalized experience to your Salesforce instance. 
Examples of URLs changes in Production orgs:
Salesforce Site:
Old URL – SitesSubdomainName.secure.force dot com

 

New URL (with enhanced domain on) – MyDomainName.my.salesforce-sites dot com

 
Experience Cloud Site:
OLD URL – ExperienceCloudSiteSubdomainName.force dot com

 

New URL (with enhanced domain on) – myDomainName.my.site dot com

 
Content (Files):
Old URL – myDomainName—c.documentforce dot com

 

New URL (with enhanced domain on) – MyDomainName.file.force dot com

 
Visualforce:
Old URL – myDomainName—PackageName.visualforce dot com

 

New URL (with enhanced domain on) – MyDomainName—PackageName.vf.force dot com

 
For a comprehensive list of enhanced domain URLs, see the Salesforce help documentation. 
How to Enable Enhanced Domains?
It is highly recommended to test all My Domain changes in a sandbox org before making any changes in production. To deploy enhanced domains, follow the steps below: 
From Setup, enter "My Domain" in the Quick Find Box and select "My Domain".

 

Under my Domain Details, click on "Edit"

 

Choose the domain suffix and check the "Use Enhanced Domains" checkbox.

 

Save your changes.

 

When Salesforce finishes provisioning the URLs for your My Domain with enhanced domains, you will receive an email that it is ready to be deployed and tested.

 

Return to the My Domain setting, deploy your new domain, and test.

 
For additional timeline information about enhanced domains, visit the timeline documentation.  
Best Practice
All My Domain changes should be tested in a Sandbox first. A Salesforce Sandbox is a non-production org or environment that will allow you to make changes safely to test and review before making changes to your live Salesforce production environment.

 

The Enhanced Domains feature will be enforced in Winter '24, 

so we do not recommend postponing adoption.

 User experience disruption and errors, loss of data, and SSO authentication can be impacted if enhanced domains aren't deployed in your Salesforce org before Salesforce deploys it for you.

 

There is still time to be proactive in adopting this change, which will eliminate unknown potential impacts.

 

Experience Cloud sites and Salesforce sites URLs change when enhanced domains are enabled.

 

If customers are used to navigating to a specific URL, they will need to know the new URL.

 

To minimize service disruptions, redirections can be enabled first so that users who are used to visiting the previous .

force.com

URLs are redirected to the new URL.

 

Redirections are enabled by default and can be found under the Routing section on the My Domain Setup page. Any redirections will appear in the log; these need to be reviewed and corrected before turning off redirections. Redirections will stop in Winter '25.

 

If additional time is required to test, Salesforce allows disabling enhanced domains until it's enforced through the release update. For instructions on how to disable enhanced domains, visit this help documentation.

 
Conclusion
Whether you have a small or large business, establishing an online presence requires multiple pieces of the puzzle to come together. Building a reputable brand requires a focus on compliance and security, which fosters professionalism, trust, and customer loyalty. With its powerful enhanced domain features, Salesforce can serve as a valuable asset, assisting businesses in building a compelling brand and safeguarding their customers' data, enabling businesses to thrive in today's competitive digital landscape. 
Additional Resources:
For a comprehensive list of FAQ, see this Salesforce help documentation. 
To get help with issues after enabling enhanced domain in sandbox or production, visit the My Domain and Enhanced Domains Trailhead Group.