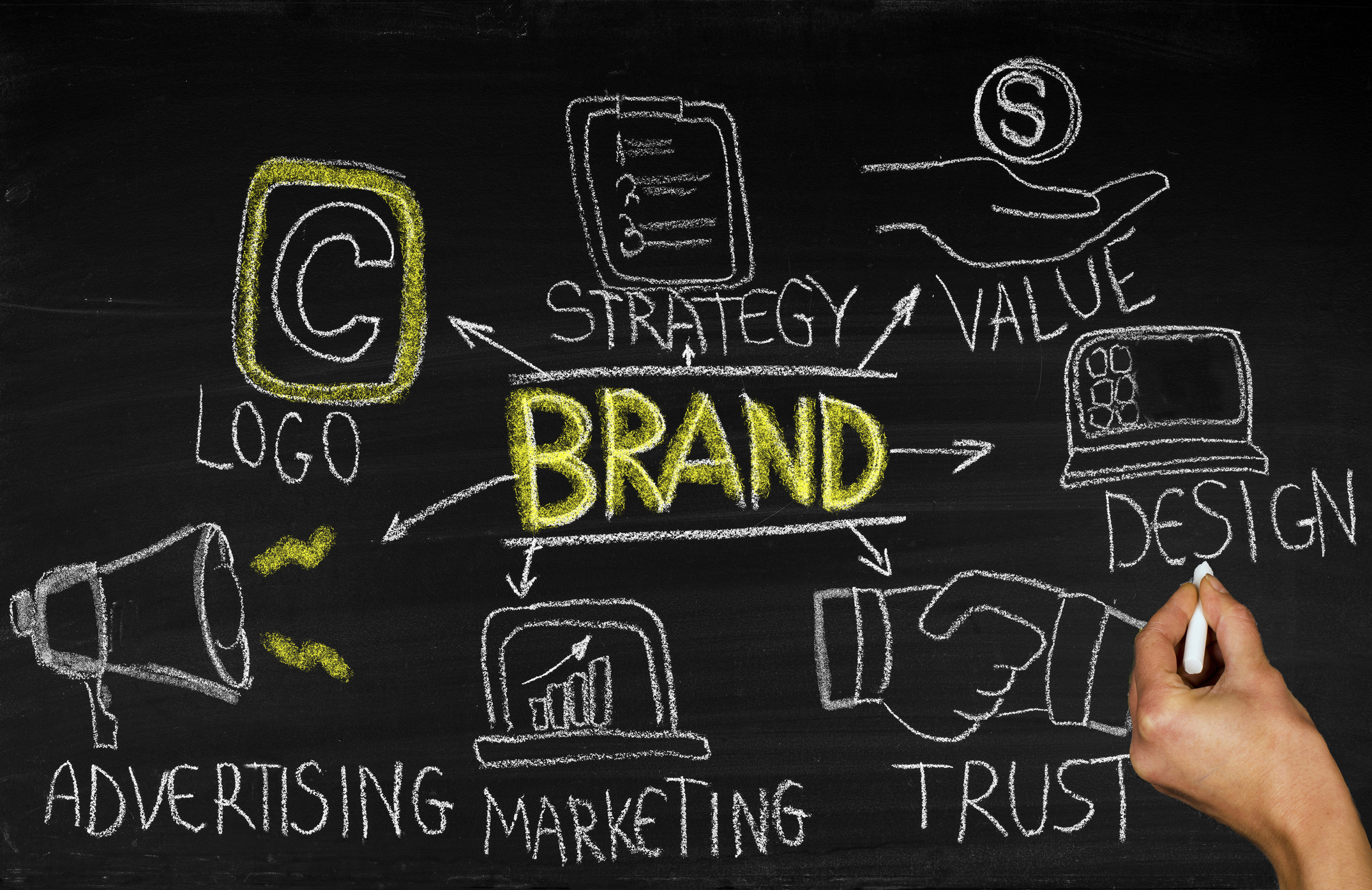 We all know that professional branding and creative marketing play crucial roles in sales by helping businesses differentiate themselves, build trust with customers, and drive customer acquisition and retention.
But did you know implementing finished branding across your Salesforce Org and associated solutions is crucial for maintaining a consistent and seamless brand experience across various customer touchpoints? Here's why it matters:
Consistent Branding that Sets the Tone
Think of your brand like a person—if our faces changed every day, nobody would recognize us. If our mood and demeanor always changed, others might wonder if something was wrong.
A consistent brand image is essential for establishing trust and recognition among customers. 
Integrating finished branding elements such as logos, color schemes, typography, and visual assets into various code developments for Salesforce ensures that your digital interfaces, websites, applications, and customer interactions align with your overall brand identity.
Brand consistency fosters familiarity and reinforces the brand's messaging, creating a more cohesive and memorable customer experience.
User Experience (UX) that Resonates
Great UX plays a pivotal role in customer satisfaction and engagement by creating a feeling that matches the tone of your brand. When implementing finished branding in your Salesforce org, you can enhance the user interface (UI) and overall user experience to communicate with more than just words.
Great UX allows businesses to set the tone of their brand through typography, imagery, colors, and more. Maybe it's familiarity and comfort that evokes feelings of safety. Or, vibrance with a sleek design that makes you feel like you're on the cutting edge of something new.
Whatever your brand identity, designing intuitive navigation, visually appealing layouts, and interactive elements that reflect your brand's personality, tone, and values will encourage users to engage more with the system, improving productivity and user satisfaction.
Brand Recognition Like The Big Names
What do McDonalds, Nike, Apple, and Coca-Cola all do better than the rest? Brand Recognition.
Not a single touchpoint in their customer journey feels left to chance or half-hearted. From marketing communications to landing pages, contact forms, and even their preferences center, each customer engagement is consistently branded with their decided tone, color scheme, voice, logo, and more.
The goal? Make yourself so consistently branded that familiarity is undeniable.
An overall Salesforce solution often involves customer-facing elements, such as user portals or customer support interfaces built in Experience Cloud, email marketing through Marketing Cloud or Account Engagement, custom lead forms, landing pages, and more.
By incorporating finished branding elements, you can reinforce your brand's recognition throughout these systems. Customers interacting with these platforms will repeatedly encounter your logo, colors, and visual language, reinforcing brand recall and increasing brand awareness.
This doesn't just look great; it also demonstrates attention to detail and a commitment to providing a consistent and trustworthy experience.
A Seamless Customer Journey like a Walk in the Park
Picture this — the weather is perfect, sunshine on your face, and you're walking along a familiar path. It's predictable, and you feel comfortable without really thinking about what you're doing.
Salesforce plays a critical role in managing customer interactions, like Quote PDFs, Case auto-responses, Web-to-Lead forms, Experiences, and more. By aligning Salesforce with your visual identity, you'll create seamless, positive experiences reinforcing your brand in all walks of the customer journey.
For example, when sales reps use Salesforce to communicate with customers, your branding elements within the system should maintain consistency with external brand touchpoints, such as your website or marketing collateral.
Scalability and Efficiency with Room to Grow
No one wants to be stuck in clothes that are a little too tight. Forward-thinking is critical for brand consistency to really stick.
When branding is integrated into the development process, it ensures scalability and efficiency. By establishing standardized design guidelines and reusable components, businesses can streamline the development process, accelerate time-to-market, and ensure consistent branding across various digital touchpoints.
This efficiency becomes particularly valuable as your business grows, expanding your customer base, and the need to maintain a cohesive brand experience at scale.
In summary, carrying your branding through your Salesforce environment is vital for maintaining a consistent brand experience, enhancing UX, increasing brand visibility and recognition, fostering professionalism and trust, enabling a seamless customer journey, differentiating from competitors, and ensuring scalability and efficiency. By aligning your platform with your visual identity, you will create a unified and compelling presence across all customer interactions.
__________________________________________________________________________
If you're interested in offering your customer a branded and cohesive user experience but aren't sure how to get started, here are a few ways The CRM Firm's creative department can lend a hand.
Salesforce UX/UI Design
The UX/UI of Salesforce refers to the user experience (UX) and user interface (UI) of the Salesforce database that your internal users work in daily. Depending on roles, some users may be working within the Salesforce database for 5+ hours a day, so it's crucial that it's designed not only with your brand in mind but also considers other UX/UI-related enhancements.
Here are examples of design-forward areas The CRM Firm can assist your organization's Salesforce UX/UI:
1.  Working with our clients to understand the fundamentals of designing user-friendly interfaces, including layout, navigation, and main functional areas within Salesforce to leverage our expert knowledge to create designs that enhance the daily use of the Salesforce environment.
2.  Leveraging your existing branding assets to create a beautiful Salesforce workspace for your end users.
3.  Using color effectively throughout the Salesforce UI with color theory and color psychology in mind.
For example, your brand's primary color is red. However, red text is used to display error messages throughout all modern technology so another on-brand color will be leveraged for the UI typography.
Create interactive elements such as buttons, forms, emojis, and other fun elements to provide an engaging Salesforce workspace where users want to work.
Strategic Email Design:
As you leverage Salesforce to centralize your business processes, hopefully your client communications, marketing efforts, and online data collection are included.
Salesforce offers a variety of ways to integrate with your website and marketing communications, and for all of the reasons listed above, these external communications should maintain consistency through colors, images, and more.
It's extremely common to deploy and automate email communications from your Salesforce environment – Case auto-response emails, Sales Quotes, Event Reminders, and even Subscription renewal alerts. Regardless of the email content, your customers should be able to recognize who the communication is from immediately. Here are some of the services The CRM Firm can provide to ensure that is the case.
1.  Looks do matter – Ensure there are cross-functional email templates that are properly branded and can be easily replicated and re-used for multiple email campaigns or alerts
2.  Assist in establishing custom email layouts to avoid inbox-specific limitations
3.  Expert knowledge of web development languages like HTML and CSS to translate into Salesforce email templates
4.  Extended knowledge of platforms like MailChimp, aWeber, Constant Contact, and more that can integrate with your Salesforce ecosystem and Salesforce Marketing Cloud and Account Engagement (formerly Pardot).
Graphic Design for Salesforce Experiences:
Graphic design and reinforcing brand can be one of the most challenging pieces of implementation for organizations within their Salesforce implementation, especially in Salesforce Experiences.
While the Salesforce Experience builder provides users with the ability to leverage WYSIWYG editors for color, theme, and simple page modifications, it's likely that branding needs on a larger scale will fall outside of what out-of-box editing features will enable you to do.
Here are examples of services offered by The CRM Firm that create a beautiful, on-brand Experience:
1.  Expert knowledge of web development languages like HTML and CSS to understand the Experience limitations and possibilities of visual web design.
2.  Develop and maintain brand identities from established websites, brand guidelines, and more to ensure continuity throughout the Experience.
3.  Create custom illustrations with branded elements to provide unique graphics specifically for your Experience(s).
4.  Craft memorable, versatile logos for specific Experience use cases.
For example, conditionally show co-branded Logos with your partners to provide a unique space to extend a sense of value easily.
Specific branding to support an Event where registration will be held through your Experience
Ensure that Experience pages, design elements, navigation, and more are adaptable to different screen sizes, resolutions, mobile devices, and more.
 There are a multitude of ways to carry your brand identity throughout your Salesforce environment and Experience. Throughout all customer touchpoints, brand consistency should be non-negotiable, and The CRM Firm is here to help ensure your user experience is branded, seamless, and enjoyable.
For help auditing and improving your customer's experience and brand recognition within Salesforce, contact us HERE!